So, I'm totally mad about Mad Men. I've finally caught the bug. Can you guess, from this picture, one aspect of Mad Men that I adore?
Photo courtesy of AMC
Here's another hint (and it's not Joan's curves, although those are nice).
Here's another clue: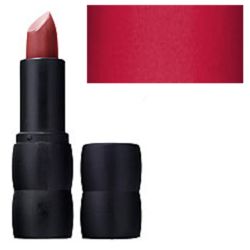 The candy red, cherry red, strawberry red lips of the Mad Men women! So this weekend, I treated myself to Bare Essentials Red Zin (seen above). It's such a yummy, bright red. What a great way to add a bold color to a gray sweater, black slacks, gray boots...or just a gray Portland day. Also looks pretty amazing with turquoise or red.
Hmmm, the theme song by RJD2 just started playing on my Pandora station. Curious.